FHC products enable use of new surgical technique for Parkinson's sufferers in Australia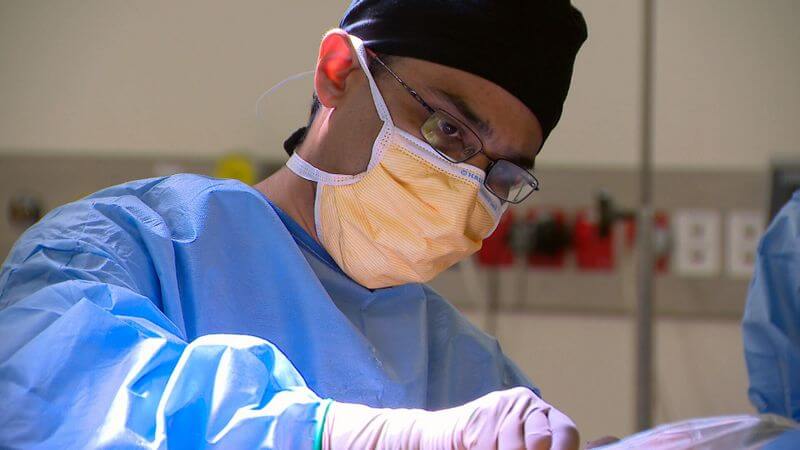 Australia's 9News recently featured a story about a new surgical approach, using FHC products, that is treating Australian patients affected by Parkinson's disease.
As described by medical reporter Emily Rice, neurosurgeon Girish Nair and his team at Royal Melbourne Hospital are using a new surgical technique for deep brain stimulation (DBS) surgery that greatly improves the patient experience. Rather than having the patient remain alert and immobilized for several hours, Dr. Nair uses the STarFix platform, made by FHC specifically for the patient, to accurately place the DBS leads at the intended target. "The patient comes to the theater, the patient-specific implant is attached to the skull, and we are off," he explains. Another aspect of Dr. Nair's surgery that differs from more traditional DBS procedures- the patient is sedated for the entire procedure, which is less intimidating for patient.
Mr. Al-Sarouny, one of the first patients in Australia to undergo the new procedure, experienced dramatic improvements within days of the procedure. His tremors have mostly stopped, and he is able to move without shaking. When reflecting on the change that has resulted from the surgery, he told 9News, "I felt like power was returning to my brain. It was like a dream come true." His family is also amazed by the impact of the procedure. Mr. Al-Sarouny's wife summarized her relief by saying, "I get my husband back."

The full story shared by 9News can be viewed by visiting their website at https://www.9news.com.au/national/2019/01/13/15/50/parkinsons-disease-new-surgical-technique-providing-fresh-hope-for-sufferers