Exciting Announcement from FHC and NeuraLynx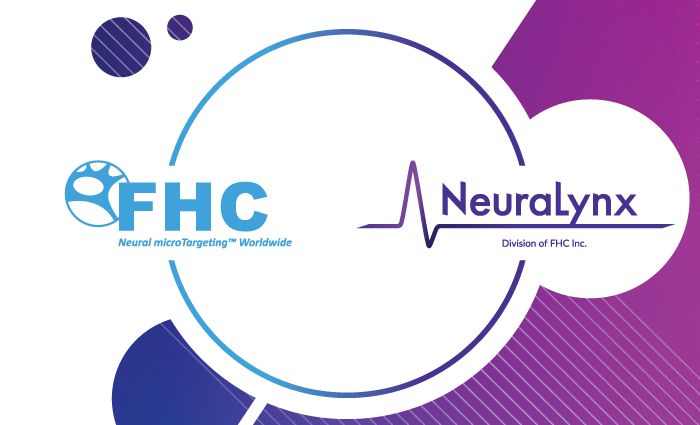 Dear Neuralynx and FHC Customers, Users, Distributors, Industry Partners, and Colleagues,
We are pleased to announce the merger of our two companies, effective December 1, 2021.
Neuralynx and FHC have worked together for many years. Our products are complementary and there are virtually no product overlaps.
Our research products address different neuroelectric signal bandwidths but are used under the guidance of the same PhD level Principal Investigator Electrophysiologists using the same electrophysiological and data processing technologies.
FHC's clinical products are used in the OR by Functional Neurosurgeons supported by Movement Disorder and Epilepsy Neurologists, guided by Electrophysiologists who record and analyze data collected at various frequency bands. Neuralynx's clinical products are currently approved and designed for a more research environment outside the operating theater.
All Neuralynx personnel, Sales, Technical Support, Engineering, Manufacturing, and Business Support staff will continue to operate from their location in picturesque Bozeman, Montana, gateway to Yellowstone National Park. Like FHC's headquarters in coastal Maine, Bozeman is a wonderful place to visit, sample the local cuisine, whether it's bison steak or lobster rolls, and enjoy the mountain views. The difference is that in Maine the view is from a sea level perspective. Bozeman is on a plateau, 6000 ft. above sea level and the mountains ARE taller and the sky seems higher!
We welcome visitors at both sites.