Exciting Announcement from FHC and NeuraLynx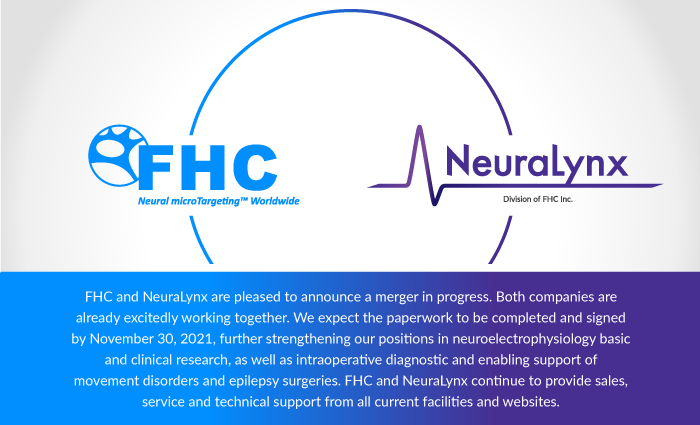 FHC and NeuraLynx are pleased to announce a merger in progress. Both companies are
already excitedly working together. We expect the paperwork to be completed and signed
by November 30, 2021, further strengthening our positions in neuroelectrophysiology basic
and clinical research, as well as intraoperative diagnostic and enabling support of
movement disorders and epilepsy surgeries. FHC and NeuraLynx continue to provide sales,
service and technical support from all current facilities and websites.