FHC Launches New STarFix Direct Website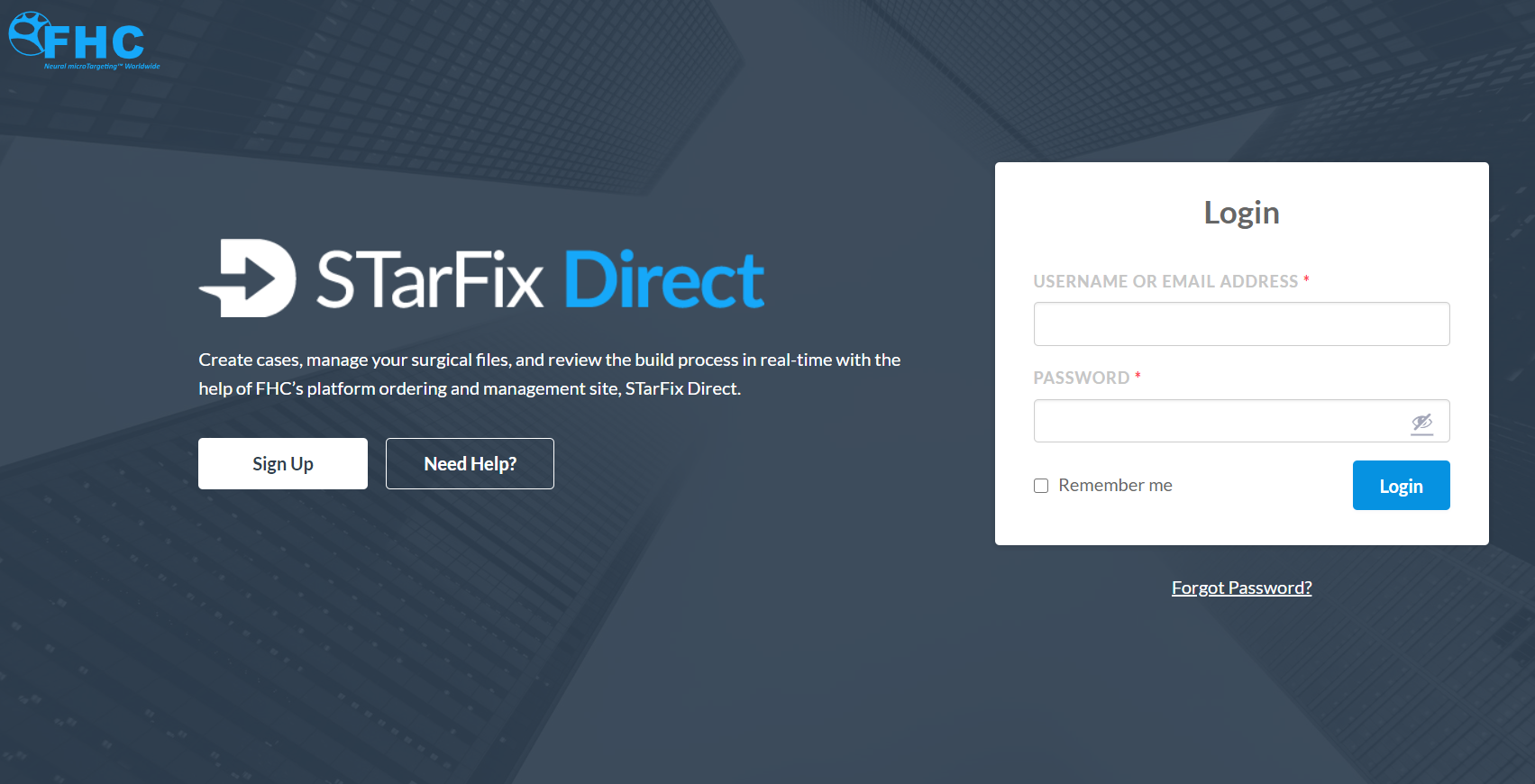 FHC is excited to announce the launch of our new STarFix Direct website, offering a new robust and user-friendly way to order STarFix Platforms. Customers can now manage their cases all in one place and stay connected to the progress of each order.
"This is an exciting improvement that will streamline both the customer's ordering process and production's manufacturing process," explained Sarah Favreau, Director of Marketing, Development and Support at FHC.
FHC is committed to improving the efficiency of our STarFix manufacturing process to ensure timely delivery of these patient-specific designed, frameless stereotactic platforms.
"FHC's platform production team is thrilled to see the roll-out of the new STarFix Direct website. We are so proud of our design team for their attention to every detail, making this new site user-friendly for both FHC employees and our customers," said Kristina Reeher, Greenville Production Manager. "We look forward to seeing the hard work come together in a product that will move our platform sales and production into the future."