FHC Awarded 2019 People's Bank Award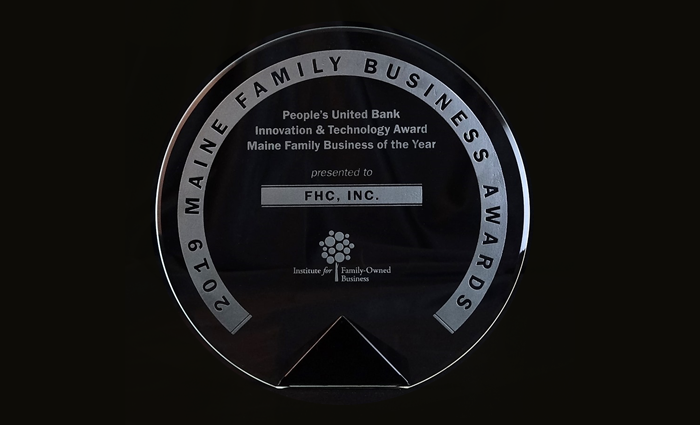 Last night, FHC was awarded the 2019 People's United Bank Innovation and Technology Award at the 20th annual Maine Family Business Awards Gala. The event was held by the Institute for Family Owned Business, which received a total of 157 nominations for this year's awards. Twenty-five semi-finalists were considered for the seven different awards presented at the gala.
The Innovation & Technology Award honoree is a company of any size that demonstrates excellence in demonstrating original innovation which can be used to solve a problem or offer a significant benefit to others. FHC is proud to be a Maine-based business and honored to be recognized by the Institute with a Maine family Business Award.