Accounting Manager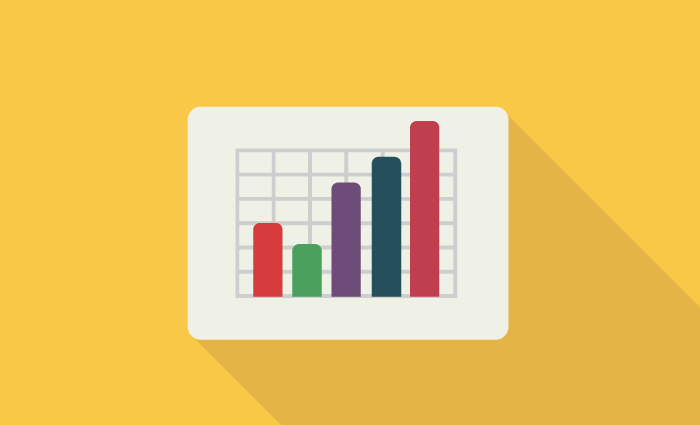 Position:
The accounting manager will be responsible for supervising and managing the accounting department and all areas of financial reporting. The Accounting Manager will have the day-to-day responsibility to develop and maintain accounting principles, best practices, and systems for collecting, analyzing and reporting information. Must have a strong understanding of Generally Accepted Accounting Principles (GAAP). The Accounting Manager will advise on budgets, financial strategy, financial reporting, and forecasting. He or she will also be responsible for managing the accounting team, helping with audit and ledger preparation, and supporting managers across teams with financial questions and procedures.
Responsibilities:
Supervise and perform day-to-day finance operations, including functional responsibility over General Accounting, Accounts Payable, Accounts Receivable, and Fixed Assets
Follow and comply with Generally Accepted Accounting Principles (GAAP) for financial statements
Oversee the activities of the General Ledger Function to ensure an accurate and timely month-end and year-end closings
Ensure that reconciliations of all balance sheet accounts including cash, receivables, and inventories are completed and verified on a monthly basis
Maintain Chart of Accounts
Perform the preparation of Departmental Expense reporting on a monthly basis
Perform the preparation of the month-end, quarterly and fiscal year-end consolidated financial statements (Balance Sheet, Income Statement, and Statement of Cash Flow) with analytical data
Oversee financial reports for stockholders, taxes, regulatory agencies, and other financial groups relating to company finance
Reconciles corporate bank accounts
Participate in fiscal year-end physical inventory in preparation for year-end audit
Manage the interim and year-end audit process which includes the accurate and timely preparation of required schedules as well as direct interface with the external audit firm
Prepare daily, weekly, and monthly sales analysis information
Assist the outside accountants in preparing year-end financial information and corporate returns.
Report Sales, Use and other taxes to appropriate authorities as required
Assist in the evaluation/improvements of the computerized accounting systems
Assist in the management of general insurance policies and premiums
Filing the government survey
Establish and maintain policies and procedures for accounting processes
Works closely with other department managers on interdepartmental process flows
Train and mentor department staff
Other duties as assigned
Qualifications and Requirements:
Bachelor's degree in Accounting, Finance, Business with an emphasis in Accounting, or a related field
Certified Public Accountant (CPA) license preferred
Manufacturing Experience in an Accounting/Finance Department- Required with at least 5+ Years working with General Ledger Accounting, Account Reconciliations and Financial Reporting
Excellent computer skills; experience in accounting software, INFOR Industrial Cloud Suite preferred
Exceptional knowledge of finance, accounting, budgeting, cost accounting and cost control principles and Generally Accepted Accounting Principles (GAAP)
Excellent written and verbal communication skills
Advanced knowledge of bookkeeping and accounting best practices, laws, standards, and state/national regulations
Detail Oriented
Ability to manage employees, while multi-tasking large projects
Personal Attributes:
Strong interpersonal skills, ability to communicate and manage well at all levels of the organization and with staff at remote locations is essential.
Strong problem solving and creative skills and the ability to exercise sound judgment and make decisions based on accurate and timely analyses.
High level of integrity and dependability with a strong sense of urgency and results-orientation.
Supervisory Responsibilities:
Select, train, and motivate direct reports to perform their duties effectively
Direct reports include A/P, A/R, Staff, and Senior Accountants
Language Skills:
Fluent use of written and verbal English. Other languages helpful, but not required
Mathematical Skills and Reasoning Ability:
Excellent mathematical skills, logical analysis and the ability to communicate complex ideas to others are essential skills
Certificates, Licenses, Registrations:
Certified Public Accountant (CPA) license preferred
Physical Demands:
The physical demands described here are representative of those that must be met by an employee to successfully perform the essential functions of this job. Reasonable accommodations may be made to enable individuals with disabilities to perform the essential functions. 
While performing the duties of this job, the employee is regularly required to talk or hear.  The employee frequently is required to stand; walk; and use of hands and fingers, handle, or feel.  The employee is occasionally required to sit; reach with hands and arms; climb or balance; stoop, kneel, crouch, or crawl; and taste or smell.  The employee must occasionally lift and/or move more than 25 pounds.  Specific vision abilities required by this job include close vision, distance vision, color vision, peripheral vision, depth perception, and ability to adjust focus.
Work Environment:
The work environment characteristics described here are representative of those an employee encounters while performing the essential functions of this job.  Reasonable accommodations may be made to enable individuals with disabilities to perform the essential functions.  The noise level in the professional, smoke-free work environment is usually moderate.
Location:
This position is located at the FHC Headquarters in Bowdoin, ME